Valve Keeper Installation Kit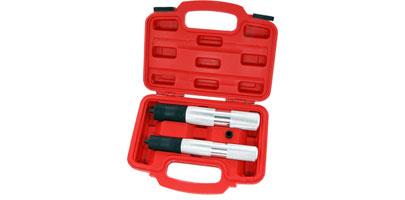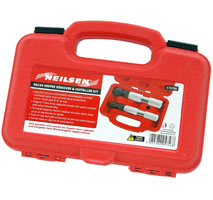 Pack Description -
Valve Keeper Remover and Installer Kit
Valve Keeper Remover and Installer Kit
For most Overhead Valve Engines with valve stems from 4.5 to 7.5mm or 5/16 to 3/8in.
Magnet in tool body captures keepers for quick removal and valve disassembly.
To install keepers - load in retainer on valve stem / then push or tap handle to install.
Push or tap tool with a hammer to remove valve keepers.
Can be used on the car or work bench.
New smaller size works on Toyota four cylinder
and Chrysler New World engine applications.