Pipe Flaring Kit - 7pc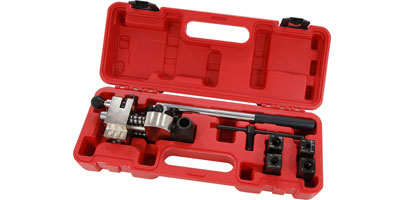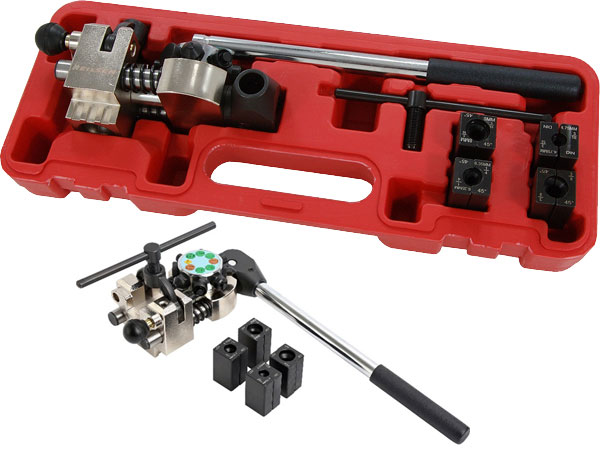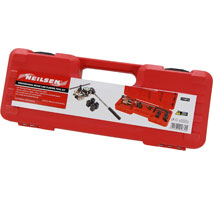 Pack Description -
Professional Brake Line Flaring Tool Kit
Professional Brake Line Flaring Tool Kit
For flaring brake pipes and hydraulic tubing.
Can be used on copper / brass / aluminium and steel pipes
For coated and non-coated pipes.
For inside and outside flaring.
Includes 4 pairs of pressure pieces :
4.75mm | 6.35mm | 8mm | 9.5mm
3/16in. | 1/4in. | 5/16in. | 3/8in.